---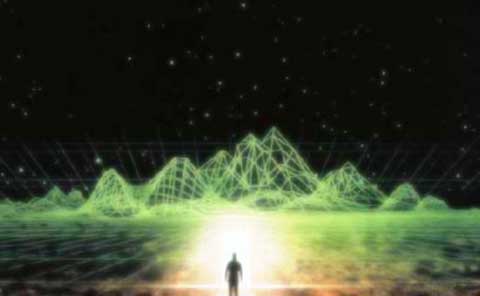 I have been fascinated for years by the search for and the potential of building an over unity device (OUD) that can save the world. Anybody that has looked at this at all will acknowledge that there are soooo may devices that claim success - but try build one and you soon discover the meaning of disappointment and FAILURE!


Well, at our recent conference at our local

Academy for Future Science

, I got to see a video that sparked something inside and I have pursued the info to discover a man I already am growing to like and respect in chunks. His name is John Bedini.

You see - if you've read Tesla's work (and I have a bit of a library on the man) you know about the mystery the man imbued in his work. John took the fleece from my eyes and showed the way for me to get what Radiant Reactive power means and how we can build a device that actually draws energy from the Aether!!!


The basic theory is explained in several web sites John has put out and collaborated with Tom Bearden. Fascinating stuff! I am already planning my purchase of one of his Regenerative battery chargers which regenerate any battery. My biggest pain and fear in investing in a Solar system with 50% of the budget going to batteries that last 3-5 years. Now I can strive for 10 to 15 years!!


The basic principal is described in Bearden's paper here:

http://www.cheniere.org/techpapers/Final%20Secret%209%20Feb%201993/index.html

I am still trawling through John Bedini's webs and studying them, but the first lesson was that scientists and engineers today still persist with EM device technology which I'd rather quote John:

"For over 100 years, conventional electrical systems have been designed as equilibrium systems. They are symmetrical with their active vacuum environment. They give right back to the vacuum any energy they receive from it. With those systems we have to put in all the energy we get out and use. We must also input some additional energy to cover losses in the system. The ratio of output to input is less than one. We say that these systems have a coefficient of performance or COP less than one. We also refer to them as "underunity" systems."

The rest of this story is here:
http://www.icehouse.net/john1/index11.html

I plan to build one of these devices and start doing my experiments to see if can also successfully charge my own battery sets, failing which I will buy his Kit Model he has on offer. If there is interest in this engineering, then I don't mind adding info to this thread as I go along. I consider it my Holy Grail found, as if this can be done in my country I will certainly team up with John and try help the people here that do not have the skill, but do desire to have the lights on without getting raped by the power company local!

So the links for John Bedini I found so far are:

http://johnbedini.net/
http://icehouse.net/John1/

Other informative sites are:

http://www.rexresearch.com/bedini/bedini.htm
http://www.energeticforum.com/renewable-energy/365-bedini-schoolgirl.html
http://peswiki.com/index.php/Directory:Bedini_SG