[Trust this is not a sign of the times event?? Animated gif takes a few mins to load...]
VOLCANIC SUNSET ALERT
A plume of sulfur dioxide from Indonesia's deadly Mount Merapi volcano is swirling through the upper atmosphere over western Australia. This 7-day movie from the Global Ozone Monitoring Experiment-2 (GOME-2) onboard Europe's MetOp satellite shows the plume in motion, and it could soon swirl across the entire continent. Sky watchers in Australia should be alert for volcanic sunsets.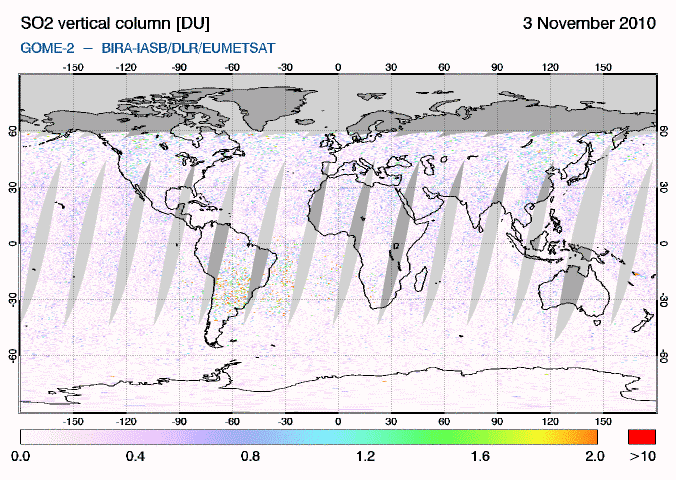 http://spaceweather.com/
Nov 11, 2010
_________________
We all have the choice to exercise Free Will.
Omnia Vincit Veritas
"Ignis natura Renovatur Integram"