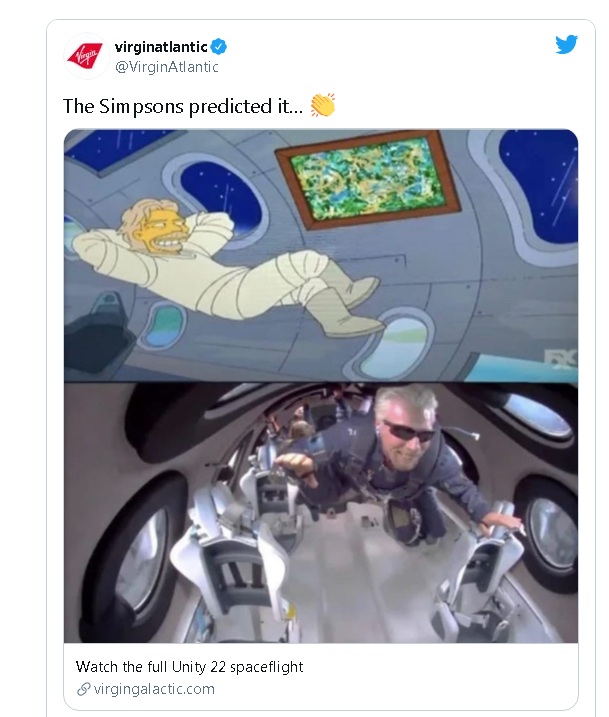 (1)
Quote:
The Simpsons is well known for its uncanny ability to predict the future in the plots of its past episodes.

But now fans of the hit Fox animated sitcom have discovered that the show seemingly managed to foretell Virgin founder Richard Branson's recent foray into space.

The scene in question comes from the season 25 episode The Art of War, which aired back in 2014. The episode revolves around a dispute around a piece of artwork between the characters of Homer and Kirk van Houten.
and:
Quote:
Yes, now every common regular run-of-the mill everyday millionaire can get in line to go to Space! When are you going??? See you there!
Notes:
(1)
https://vt.co/sci-tech/space/the-simpso ... paign=post
(2)
https://www.youtube.com/watch?v=GMPETQKuAvQ