Operation Highjump and the Crystal City
By Request: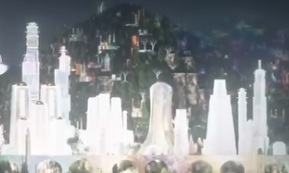 Operation Highjump and the Crystal City:
(1)
In August 1946, American naval officer and scout, Richard Byrd , was tasked with organizing Operation Highjump . The largest expedition that has ever been mobilized to Antarctica. The crossing was undertaken just after World War II and was supposed to last from December to March. But in mid-February, something completely changed the course of exploration.
One of the objectives of the mission was to investigate suitable locations to install military bases in Antarctica . During the exploration, something incredible was discovered, according to what Byrd recounted in his personal diary Of him.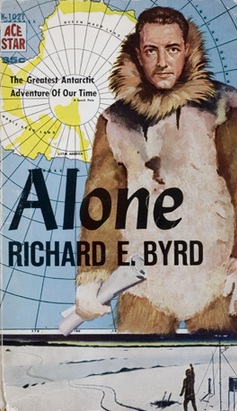 And it is that the stories of Operation Highjump do not come from official accounts, but from entries in his diary , which was hidden and suppressed by order of the government. However, his son found him after his death.
The diary recounts how Byrd heard rumors of an alleged entry into the Earth's interior at the South Pole. Following this lead, he led a fleet of planes and flew over the place, discovering something that, surely, they should not have discovered . The entrance site was warm, unlike the rest of Antarctica. He led them into a region full of vegetation and life , as if it were a different world .
However, he said that the most surprising thing was later, when on the horizon, something began to shine as if it were the Sun. It was a city completely made of glass , with disk -shaped flying vehicles flying over it . These ships positioned themselves around him and brought him down to land. Byrd was escorted to a kind of cavern where he met an entity he called "The Master" in the pages of his diary.
The Master told him how disappointed they were in the human beings for the creation of nuclear weapons and they were very worried about the consequences that this could have for the Earth, so they hoped that we would stop...
Also on History Channel Clip:
Quote:
During an Arctic expedition, naval officer Richard Byrd makes a very unusual discovery, in this clip from Season 18, "Secrets of Inner Earth."
Notes:
(1)
https://www.youtube.com/watch?v=66SP6IGBn9Y