Water Power - Stanley Meyer
Tripped over this site on my travels hunting electric powerd vehicle info.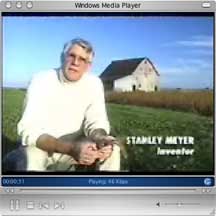 Stanley Meyer
was murdered in 1998 for what he knew about making efficient fuel from water. This is a small tribute to Stanley as we will all use this technology in the future. He was offered billions to stop his work but he resisted the temptation, as he KNEW this was the future! -
Job 38:22-23
I highly recommend the interested here to explore these two sites and their links. I am certainly interested in looking into this tech as it has VAST potential for fuel and heat in the future.
http://waterpoweredcar.com/stanmeyer.html
http://www.waterfuelcell.org/
_________________
We all have the choice to exercise Free Will.
Omnia Vincit Veritas
"Ignis Natura Renovatur Integram"