Lynnwood wrote:
Here ya go:


Actually that isnt PX in this video thats the Earths moon. The person who made this video is mistaken.
Goto your favorite astronomy software put the same date of 3-4-2011 and time of day and viewing location Manchester,UK and see where the Earths moon is at.
I used Stellarium and it recreates this sunset perfectly: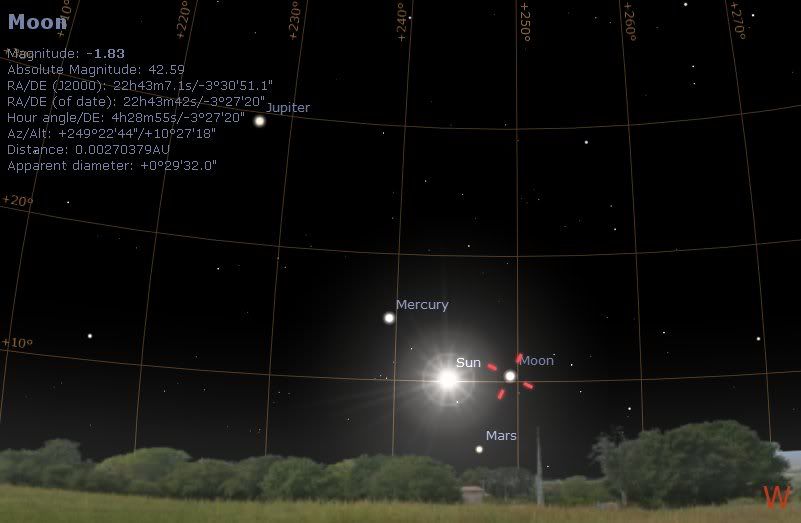 So I dont think its PX but actually its the moon right where it should be at the 3 oclock position next to the sun.
The smaller orbs are probably camera artifacts.
Just my view on this,
Peace!