H10N3 First case of Human infection
Quote:
The NHC said the man became infected from poultry but did not provide any details regarding how it happened. The patient's condition is stable, and he is ready to be discharged from the hospital, the health agency said.

H10N3 is a subtype of the avian influenza virus, which is lethal to wild birds and poultry, and can spread by air among animals through breathing just like the normal flu.

There are several strains of the bird flu of varying contagiousness that lead to sporadic outbreaks and usually affect poultry workers.
(1)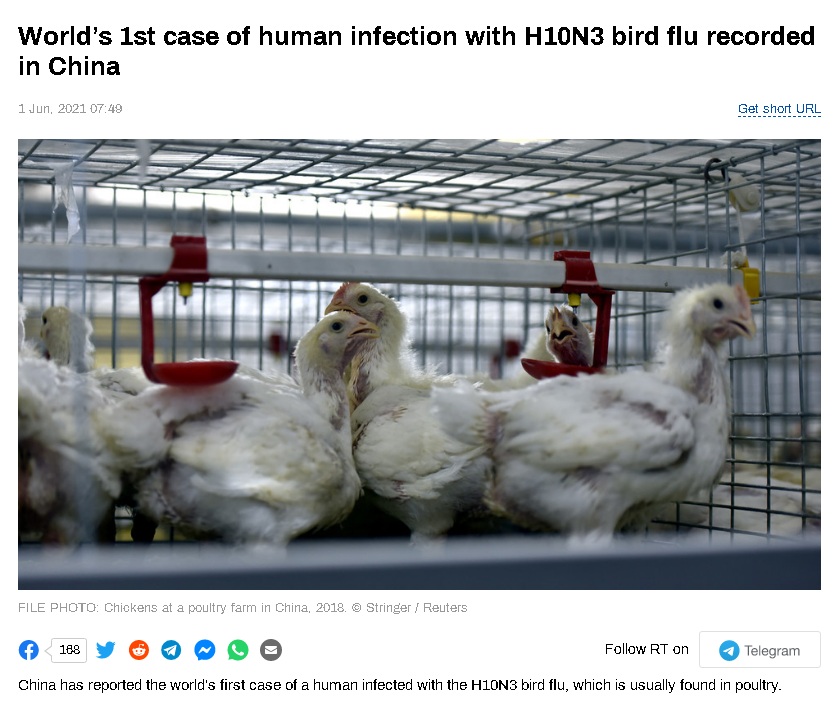 Notes:
(1)
https://www.rt.com/news/525312-china-bird-flu-case/